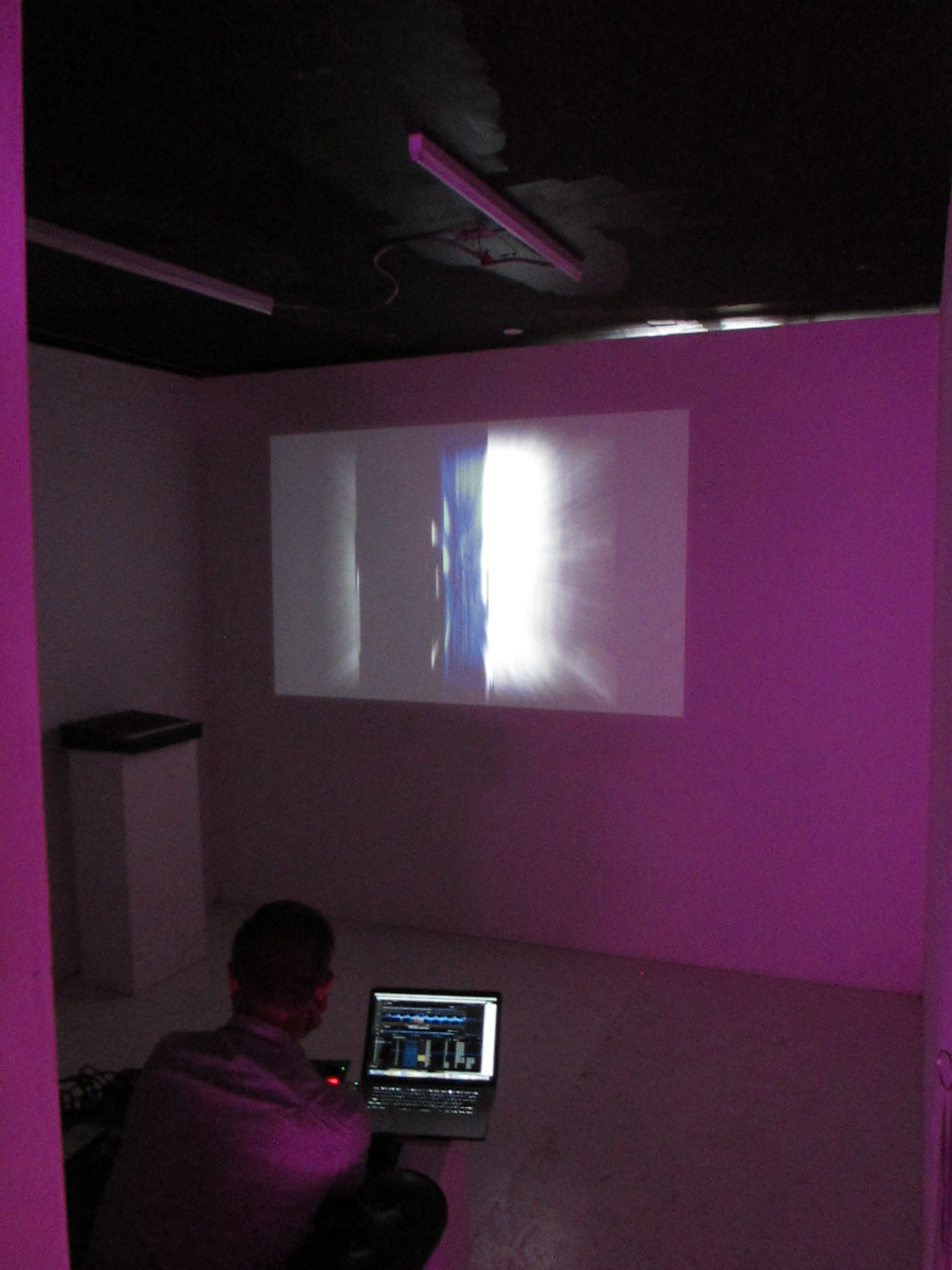 Please Join us for a night of films directed by Edward Quist with IIpo Vaisanen, Dirk Dresselhaus and Chandra Shukla in attendance.
KUVAPUTKI (38 min)
Directed by Edward Quist
Produced by Derek Gruen
Music by Pan Sonic
Digital artist Edward Quist developed imagery to Pan Sonic's experiments in synthesis. He combined cathode ray visions with Mika Vainio's and IIpo Vaisanen's uncompromising electronic sound, with the black and white abstraction of the film tying into the extremes of the music. Grounded in principals of self-restriction and minimal ism, Vainio and Valsanen, are immersed in the imagery of the cathode which seems to live and infect their physicality over the course of three parallel films as they merge with their own extreme sound and into Quist 's sinister vision.
TRIODE KUVAPUTKI (53 min)
Directed by Edward Quist
Soundtrack featuring:
die Angel (lipo Vaisanen and Dirk Dresselhaus)
Alyssa Auvinen (LDY OSC)
Johannes Auvinen (TIN MAN)
John Duncan
Paul Kendall
Runar Magnússon
Chris Latina (Article Collection)
QVORG (Derek Gruen and Edward Quist)
Edward Quist (embryoroom)
Brian Ratigan (NonFilms)
Chandra Shukla (XAMBUCA)
51717
Mo H. Zareei (mHz)